HappyPlusClock 0.86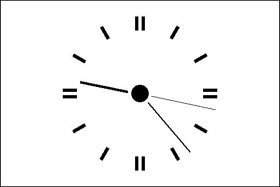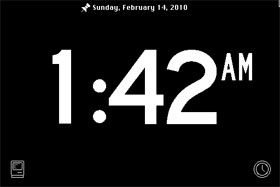 HappyPlusClock is a clock program for Classic Macs with both analog and digital displays. It will run on any model back to the Macintosh Plus, and any version of the Classic Mac OS back to System 4.2.
It has been tested with Systems 4.2, 6.0.8, 7.0.1, 7.5.5, and 9.2.2.
Read the Read Me file.
Download
HappyPlusClock is available for download in two formats:
Both files are BinHex'd.
Misc. Updates
I occasionally post updates on HappyPlusClock development to my weblog. (I started this for the Retro Challenge project.) Okay, not that often, but I promise to start again. :)
Weblog: http://www.vitaphone.net/weblog/geek/hpc/
Feed: http://www.vitaphone.net/weblog/geek/hpc/index.rss20
Change History
0.86: 20 January 2008
Fixed crash when opening older preferences file.
0.85: 17 January 2008
Fixed analog clock drawing regression in 0.83. (It was not fixed in 0.84; it is fixed in 0.85. Really. I mean it.)
The '+SRS' resource is no longer used. Display inversion times are now given in the '+PRF' resource, and continue to default to 0600 and 1800.
0.84: 15 August 2007
0.8x series now split off from development so that I don't introduce any more unnecessary bugs. I miss version control. :/
0.83: 8 August 2007
0.82: 29 July 2007
Fixed long-standing and stupid bug causing times from 1200 to 1300 to display incorrectly when system is in 12-hour mode.
Removed spurious debugging message from 0.81.
0.81: 28 July 2007
Added date display at top of window.
0.80: 21 July 2007
Future Directions
This is an early release with the basic clocks and date display. One future possibility is adding an alarm function of some sort. Ideas and comments welcome — please e-mail me at ahall@vitaphone.net. I intend to release the 1.0 version of HappyPlusClock (and any future versions) under an open-source license, likely the Artistic License 2.0.